Connection is in our DNA
In an industry where there are no second chances, we believe CONNECTION is key. It's just how we operate – in our technology solutions, and the relationships we prioritize every day. Sure, we build rock solid event WiFi networks, but for us this is about bringing people together.
That is our advantage.








Services
Live events, whether in-person, virtual, or hybrid, are an amazing way to create meaningful connection and unforgettable experiences. But events are uncompromising – if the network goes down, the show does too. The pressure's on, but that's what we love about it. In the midst of all that, we get to build meaningful connections with great people, while we help bring amazing events to life.
Live Event WiFi Networks
Conference and tradeshow visitors rely on a strong internet connection for networking, checking in with the home office, and sharing their experience on social media. Whether it's a live event, virtual event or hybrid event,  large or small, indoors or out, we can customize the temporary WiFi network to keep your guests connected.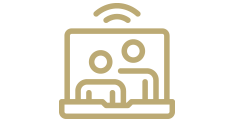 Virtual & Hybrid Event Networks
From the camera to the end viewer, Brown Pelican WiFi is the glue that holds your virtual event together. The end-user experience is dependent on you choosing the right AV, livestream, and delivery platform, but none of that will perform without a solid event WiFi network backbone. That's where we come in.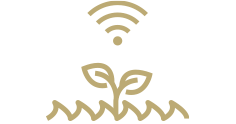 Outdoor & Roadshow WiFi
Striking cityscapes and beautiful vistas don't have to make event guests feel stuck in the stone age. Brown Pelican provides outdoor WiFi solutions for roadshows, concerts, public events, festivals, sporting events, and city-wide races - even Alcatraz - so stunning scenery doesn't come at the cost of your connection.
WiFi & Network Consulting
When the success of your project is riding on a great network, our experts have years of experience delivering event WiFi and networking for the tough demands of live events, virtual events or hybrid events. We provide everything from network architecture planning to hardware recommendations to technology vendor management.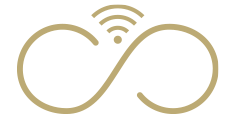 Permanent Installations
Event venues have specific needs when it comes to an event WiFi network. Live events are demanding environments where dozens, or thousands, of users rely on a solid connection to work, communicate and interact. Don't let a weak network be the reason clients won't return to your venue.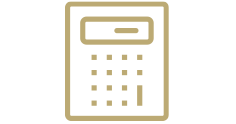 Bandwidth Calculator Tool
It can be hard to predict how a network will perform under high stress. Or at least it was until Brown Pelican WiFi took the guesswork out of bandwidth with our internally developed Bandwidth Calculator Tool. Just provide us with a little information about your event WiFi needs and we'll give you an estimate of how much bandwidth is best.
Solid WiFi.
Anywhere.
Don't let a weak WiFi network upstage your live event. With Brown Pelican WiFi you will make the right connection, anywhere.

Better WiFi.
Everywhere.
High-quality networking, event WiFi, consulting for live events, virtual events, hybrid events, and wherever you come together to connect with clients.
"Great work Brown Pelican Team! We produced a very successful program in Berlin. The entire Brown Pelican WiFi team continue to be strong partners, fantastic onsite, and provide great confidence with all things network management."
KIT A., EXECUTIVE PRODUCER, MANIFOLD
"I want to thank you for all your help in making our event so successful! It was flawless and I cannot express how much we appreciated working with you! I will most definitely keep Brown Pelican in mind for future events!"
KIM E. – EVENT STUDIOS
"The event went well and the clients were very happy. Mike was wonderful to work with, was so accommodating, and worked with our very hectic schedule. The way you all set the wifi was perfect and I couldn't have asked for anything better. There were no issues that weren't easily fixable and that's the best thing I could have had. We so look forward to working with you all again on any project we have that a large scale wifi set up is required. Thank you so much!"
SARA C., ACCOUNT MANAGER, HIRSCHFELD MARKETING SOLUTIONS
"Thank you so much for both Ken and Jonathan taking such good care of us during Frontiers last week.Especially appreciated Ken's extra effort to research the two major problems we ran into on-site that could've been disastrous. Both were slightly mysterious, but as he worked to track them down, the solutions amounted to simple fixes. Because of their work, we didn't experience any problems during registration, which was highly dependent on the internet connection. Please pass on my thanks and appreciation."
KEN N., TRADEMARK EVENTS
"Brown Pelican WiFi has provided dedicated and secured WiFi on several events each year for Jack Morton Worldwide. Each project is customized to fit the event location, bandwidth needs, and special requirements outlined by each client. There is simply no match to the quality and price Brown Pelican WiFi offers in the event wifi business."
MARK T., VP, TECHNICAL SERVICES, JACK MORTON WORLDWIDE
"Brown Pelican WiFi's knowledge and experience in, and passion for, the events industry provides an insider perspective to our clients' uncompromising wifi requirements. They deliver outstanding client service and solid wifi networks that exceed our client's expectations every time. They do the heavy lifting and we breathe easy knowing that our clients' wifi needs are covered. Our Brown Pelican WiFi partnership is a key selling point, ensuring clients' confidence that Pier 27 is the best venue for their event."
SHERRI C., PIER 27, SAN FRANCISCO
"Brown Pelican WiFi delivers a welcome consultancy approach, pairing their wireless and network infrastructure expertise with their wholistic event management acumen. Working with both stationary and temporary wireless project deployments that range from fairly standard to extremely complex engagements, the industry feedback is that Brown Pelican WiFi delivers a repeatable and consistent end-user experience."
JANET D., WEST REGION CHANNEL MANAGER, THOUSAND EYES
"The Brown Pelican WiFi team was flawless and it was great to have them at the GitHub Universe 2017 show."
ABBY L., MANIFOLD
"I want to take a moment to thank you both sincerely for coming to our rescue on such a short notice, being flexible in your approach working with another IT company, loaning us hardware and doing it all with a smile and a can-do attitude. In this day and age of lack of service in the service industry, you have no idea how refreshing it is to work with you."
MARK B., GENERAL MANAGER, AUTOCAMP RUSSIAN RIVER